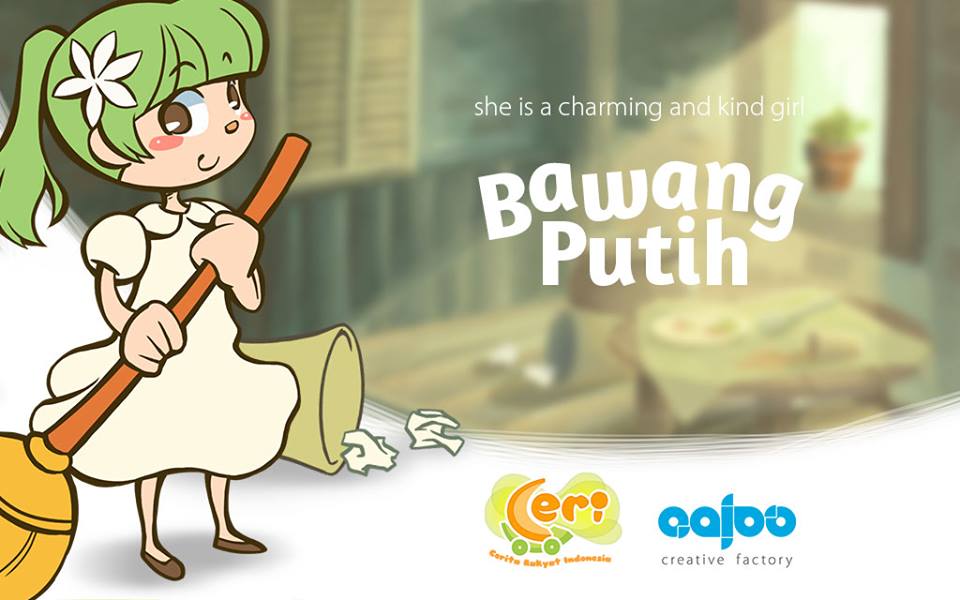 Perkenalkan, namaku Bawang Putih. Aku tinggal bersama dengan Ibu tiri dan saudara tiriku, Bawang Merah.
Dulu mereka pernah sedikit galak, tetapi sekarang mereka sangat baik kepadaku.
Kini kami hidup saling membantu satu sama lain. Mau dengar kisahku selengkapnya?
Tunggu kehadiranku selanjutnya ya!
Greetings, my name is Bawang Putih. I live with my stepmother and stepsister, Bawang Merah.
They were a bit mean, but then they are very kind to me. Now we live in a peaceful life.
Do you want to know what happened? Wait for my story!